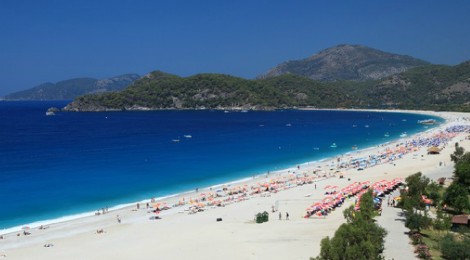 Babymoon
written by Lilian Ndongmo. ESL Teacher
The word "babymoon" is a fairly new word in English usage. It was coined in 1996 from  "honeymoon', which is a vacation taken by newly wedded couples.
Babymoon has several meanings depending on context.
Meaning 1: A period of time taken by parents (usually from work) to be with and enjoy their new-born baby.
This is the original meaning of the word as it was first coined.
Meaning 2: A trip that a pregnant couple takes so that they can enjoy themselves before their baby is born.
Meaning 3: A trip taken by couples who are not pregnant. They usually consider it their last trip together as a childless couple before they start a family. 
The modification of the original meaning was brought about by the travel industry. It is not uncommon to find travel agencies offering babymoon destination packages at resorts or other luxurious  excursions for couples who want to enjoy one last "us- time" before their lives are forever changed by the birth of their child or children.
Are you  planning a babymoon soon?
What do you think about babymoons?
Share your thoughts.